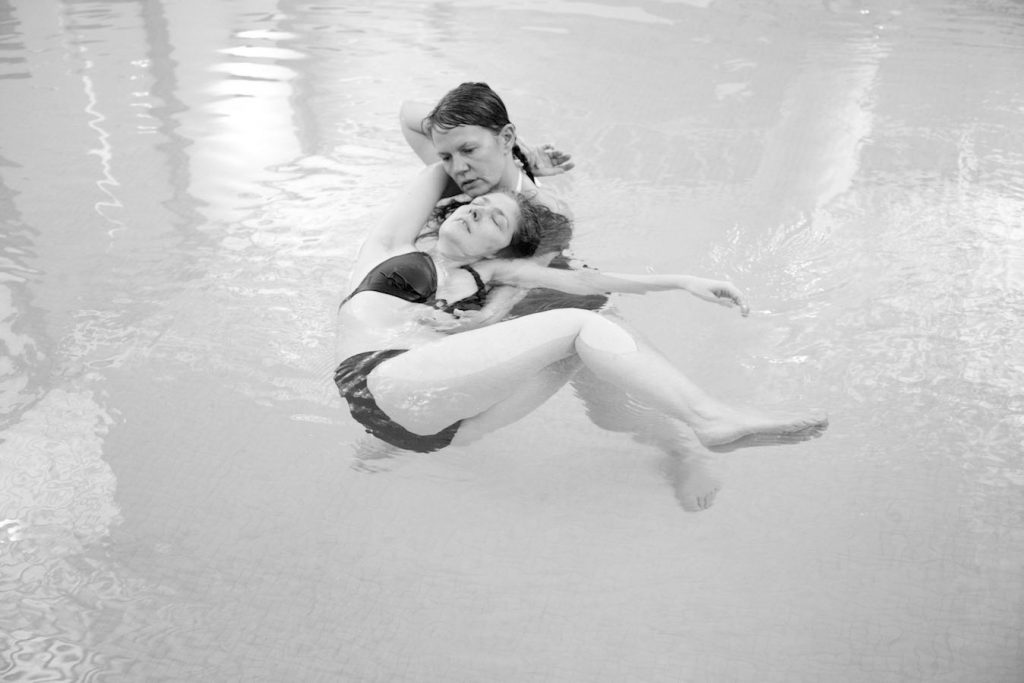 What people say ~
I felt completely held and supported by Sophia, which allowed me to drop deeper into my self and the session, allowing a wonderful stillness to come through. With this stillness came such relaxation and deep nourishment. I felt the stresses and fullness of life completely fall away and could meet myself and my body within the water.
Nandan O'Love
Sophia guided me through an aquatic bodywork session recently with such aplomb and sensitivity. I had never experienced aquatic bodywork before, but the whole process was explained to me by Sophia in clear detail. I felt really listened to, and our session was tailor-made to meet my emotional and physical needs at the time. I felt in completely safe hands, as Sophia gently guided me through the water and responded intuitively to my body and emotional state. By the end of the session, I felt invigorated and alert. I highly recommend Sophia's aquatic bodywork – she is so calm, self-assured and responsive.
Elaine Davis-Kimble
Thank you so much for your tenderness. You created a wonderfully safe nurturing space. Matthew and I both loved our sessions. I felt for the rest of the day as if I'd been away on retreat for a couple of weeks…..so peace filled!
Jo Hamilton
Water, be it the sea, the river or a lake has always featured in my life. After multi-trauma sustained in an accident many years ago I have benefitted from hydrotherapy over the years.
I love the weightless sensation of being in water but nothing had prepared me for being in the water with Sophia in a bodywork session.
I felt instantly held in the warm water, I was in safe hands from the start. My body didn't seem to require much from the session, but gained release and restoration. Sophia demonstrates experience and it was apparent in her seemingly intuitive approach. She sensed my need for calm, gentle, barely perceptible movements. Contact was continuously reassuring and instilled peacefulness in me.
Overall I found the session returned me to my self and was hugely restorative of a sense bodily calm. This was felt as a release of tension and a general, lasting uplift in my wellbeing. If I think of it now my breathing slows and my body relaxes. I am thankful for the introduction to a different relationship and way of being in water with Sophia and would definitely recommend her as a safe, intuitive and experienced practitioner.
Johanna Sidey
My session with Sophia was beautiful. I love the way she moved my weightless body through the water. Along with using special skills and techniques, Sophia held a safe, intuitive space for me to 'let go' of the tension I had been holding. It felt like I was in a womb like embrace, being deeply loved by the Mother; I didn't want the session to end! Afterwards I felt deeply relaxed, a lot of the tension in my body was reduced. Thank you so much for this special treatment. I highly recommend it and look forward to another treatment soon.
Anam-Cara Bowen